Achieve your Full Potential
C-SUITE EXECUTIVE COACHING THAT EMPOWERS YOU TO TAKE OWNERSHIP OF YOUR AND YOUR ORGANIZATION'S FUTURE
Achieve your Full Potential
C-SUITE EXECUTIVE COACHING THAT EMPOWERS YOU TO TAKE OWNERSHIP OF YOUR AND YOUR ORGANIZATION'S FUTURE
Become A More Dynamic, Flexible Leader
Set And Achieve Meaningful Goals
Build A Vibrant Culture of Motivated Employees
What's Your Leadership Struggle?
You want to be your best self as a leader. You want to create a Vibrant culture where your employees are happy and empowered.
So why is it so hard to get there?
During my 15 years of C-suite executive coaching, I've found that leaders struggle to achieve their full potential because of three things:
Your blind spots prevent you from being the well-rounded leader your team needs.
You don't have the tools you need to cultivate lasting growth and a VibrantTM culture.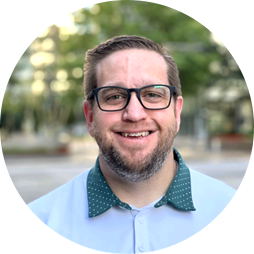 "NICOLE HAS SERVED AS MY EXECUTIVE COACH, GUIDING ME, COACHING ME, AND SUPPORTING ME AS I SEEK TO MAKE CHALLENGING DECISIONS WITH MY NEW ORGANIZATION. NICOLE IS ACCESSIBLE AT ALL TIMES, ASKS GREAT QUESTIONS, AND CHALLENGES ME IN MEANINGFUL WAYS. NICOLE HAS BEEN MY BEST ADVOCATE AND ALSO THE PERSON THAT PUSHES ME TO THINK BIGGER, CHANGE MY PERSPECTIVE, AND PRESS FORWARD."

C-Suite Executive Coaching with the Shine Coaching MethodologyTM
Available one-on-one or for teams.
Your organization is multi-faceted.
Your leadership should be too.
As an executive coach, I help you balance the achievement of your own goals with employee engagement and motivation through a multi-faceted approach to leadership development and personal growth.
NAME THE CHALLENGE YOU'RE FACING IN YOUR CULTURE, AND I WILL HELP YOU SOLVE IT.


Craft a vision for what you want to achieve.
Create a compelling, sustainable action plan with clear-cut, attainable steps.
Develop a weekly accountability system.
"I WAS RECENTLY PROMOTED TO DIRECTOR OF PROJECT MANAGEMENT - AT THE SAME COMPANY NICOLE COACHED ME THROUGH 6 YEARS AGO! ACTUALLY, IT IS MY SECOND PROMOTION IN 6 YEARS. I OWE A LOT OF THAT SUCCESS TO NICOLE!"
Bill Liebler
Director Value Management of NetSuite
"NICOLE CONSTANTLY BRINGS NEW APPROACHES AND IDEAS TO OUR COACHING SESSIONS.
She is constantly learning new ideas and approaches and continually adds value as we discuss work goals, life goals, and we explore ways to improve all aspects of my thinking and approaches to problem solving and goal setting. You can't find a person of higher integrity, energy, and fresh ideas than Nicole."
TRUTH TELLING, HONESTY,
AND CANDOR
are some of my core principles. 

Name the challenge you're facing in your culture, and I will help you solve it.
From executive coaching, culture-shifting workshops, or long-term partnerships, my work is to help you develop your next leaders.
I was fortunate to learn this early from an exceptional leader. She took an eager, overconfident new hire and developed me into a capable leader.
I went on to lead marketing & training for 80+ sites across the U.S. Later, I went out and got almost every credential in leadership development you've heard of. (see the list)
Since that time, I've joined organizations in almost every industry to build VIBRANT CULTURES where employees take initiative and true ownership in their work.
Let's build your leadership development strategy together.