CUSTOM HR SOLUTIONS YOU CAN TRUST
HR GUIDANCE AND SUPPORT FOR WHAT YOU NEED, WHEN YOU NEED IT.
CUSTOM HR SOLUTIONS YOU CAN TRUST
HR GUIDANCE AND SUPPORT FOR WHAT YOU NEED, WHEN YOU NEED IT.



"NICOLE GREER SEES OPTIONS! WHEN I THINK THERE ARE ONLY TWO WAYS TO VIEW A SITUATION, NICOLE OPENS MY EYES TO MANY MORE FACETS I HADN'T CONSIDERED. SHE HAS HELPED US NAVIGATE EMPLOYEE ISSUES, HIRING, JOB DESCRIPTIONS, AND STRATEGY TO GROW OUR TEAM. I HIGHLY RECOMMEND NICOLE TO HELP YOU WITH YOUR HR NEEDS."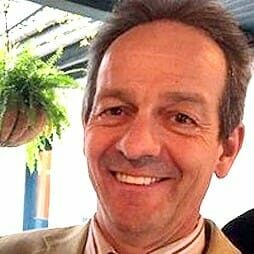 YOU DON'T HAVE TO MANAGE HR ON YOUR OWN
YOUR BUSINESS IS COMPLEX…AND SO IS HR.
Putting in place the right people, systems, and training to create a culture of happy people working to their full potential (while still keeping your business profitable) takes time and expertise.
Time and expertise you may not have the capacity to give.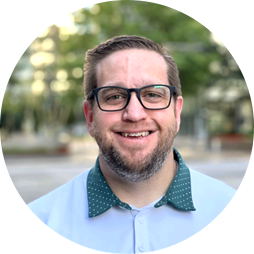 But without expert HR, how will you?
Hire employees of integrity who fit your company's culture.
Develop training programs.
Write iron-clad policies and procedures.
Stay compliant with labor laws.
Legally lay-off or fire problem employees.
Create a Vibrant culture of happy people working to their full potential.
BUSINESS IS COMPLEX ENOUGH, YOU DON'T NEED MORE COMPLEXITY TO DEAL WITH. WE CAN HELP, WITH CUSTOM HR SOLUTIONS DESIGNED TO MEET YOUR ORGANIZATION'S UNIQUE STRUCTURE.
So You Can Run Your Business
CUSTOM HR SOLUTIONS YOU CAN TRUST
HIRE, TRAIN, AND RETAIN EMPOWERED, ENGAGED EMPLOYEES
Make balanced hiring decisions, determine organizational talent gaps, and retain high-quality employees through the coaching and training your employees need to excel.
PROVIDE CLEAR DIRECTION TO MANAGEMENT AND EMPLOYEES
Develop and implement robust policies and procedures, including payscales, that clarify expectations, set fair and legal work policies, and reduce your legal risk.
HR Administration Solutions:

WE REVIEW YOUR CURRENT ORGANIZATION FOR COMPLIANCE, TALENT AND TRAINING GAPS, AND CULTURE-GROWTH OPPORTUNITIES.
TOGETHER WE CREATE A PRIORITIZED LIST OF ACTION ITEMS BASED ON YOUR ORGANIZATION'S NEEDS AND DESIGNATE THE APPROPRIATE RESOURCES.
I HELP YOU IMPLEMENT AND MAINTAIN YOUR HR STRATEGIC PLAN PROVIDING EXPERTISE, RESOURCES, AND ACCOUNTABILITY.
NICOLE, YOU WERE ABSOLUTELY WONDERFUL!!! THANKS FOR YOUR EXPERTISE. WE ARE SO APPRECIATIVE.

TRUTH TELLING, HONESTY,
AND CANDOR
are some of my core principles. 

Name the challenge you're facing in your culture, and I will help you solve it.
From executive coaching, culture-shifting workshops, or long-term partnerships, my work is to help you develop your next leaders.
I was fortunate to learn this early from an exceptional leader. She took an eager, overconfident new hire and developed me into a capable leader.
I went on to lead marketing & training for 80+ sites across the U.S. Later, I went out and got almost every credential in leadership development you've heard of. (see the list)
Since that time, I've joined organizations in almost every industry to build VIBRANT CULTURES where employees take initiative and true ownership in their work.
Let's build your leadership development strategy together.