TRAINING AND DEVELOPMENT WORKSHOPS THAT SPARK CHANGE AND TRANSFORM YOUR CULTURE.
TRAINING AND DEVELOPMENT WORKSHOPS THAT SPARK CHANGE AND TRANSFORM YOUR CULTURE.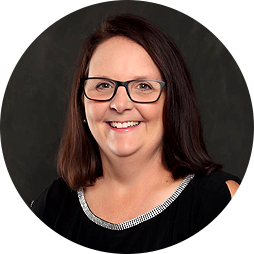 "NICOLE WAS FABULOUS! OUR TIME WAS ENGAGING, INSIGHTFUL, AND FUN! I HAVE BEEN IN HUNDREDS UPON HUNDREDS OF HOURS OF TRAINING THROUGHOUT MY CAREER, SELF-DEVELOPMENT, AND CULTURE CHANGE, BUT THIS WAS BY FAR THE BEST 3 ½ HOURS I HAVE EVER SPENT."

YOUR TEAM WANTS TO FEEL JOY IN THEIR WORK.
They want to reach their full potential. But they don't know how or if they can get there.
They're stuck in a fixed mindset. So, how can you help them grow?
CULTURE-SHIFTING TRAINING AND DEVELOPMENT WORKSHOPS THAT IGNITE A GROWTH MINDSET
Every Vibrant workshop is conducted on an experiential learning model, providing participants space to experience a fundamental shift in the way they see their work, themselves, and their relationships with others.
Participants who attend a Vibrant Workshop:
ENGAGE THEIR "WILLINGNESS" MUSCLE
IGNITE A VIBRANT CULTURE™
Strategies, Systems, and Smarts for Personal Development
This customizable workshop empowers your employees to take ownership of their personal development by removing their "blindspots" and providing the tools they need to succeed.
THIS PROGRAM IS PERFECT FOR FORWARD-THINKING ORGANIZATIONS WHO WANT TO:
Employees will leave with:
Energize Your Organization with Positive Influence
This customizable workshop ignites leadership potential and teaches the skills needed to navigate the marketplace, set strategy, and influence others to take action.
THIS PROGRAM IS PERFECT FOR LEADERSHIP-MINDED ORGANIZATIONS WHO WANT TO:
Illuminate the Future and Your Employees' Minds
This customized workshop equips high-level leaders with the tools and executive presence needed to craft and communicate a dynamic, unifying vision for their organization.
THIS PROGRAM IS PERFECT FOR FUTURE-FOCUSED LEADERS WHO WANT TO:
YOUR AUDIENCE WILL LEAVE WITH:


TRUTH TELLING, HONESTY,
AND CANDOR
are some of my core principles. 

Name the challenge you're facing in your culture, and I will help you solve it.
From executive coaching, culture-shifting workshops, or long-term partnerships, my work is to help you develop your next leaders.
I was fortunate to learn this early from an exceptional leader. She took an eager, overconfident new hire and developed me into a capable leader.
I went on to lead marketing & training for 80+ sites across the U.S. Later, I went out and got almost every credential in leadership development you've heard of. (see the list)
Since that time, I've joined organizations in almost every industry to build VIBRANT CULTURES where employees take initiative and true ownership in their work.
Let's build your leadership development strategy together.