ENVISION A VIBRANT FUTURE
CREATE AND IMPLEMENT THE RIGHT PLAN FOR YOUR ORGANIZATION WITH STRATEGIC PLANNING CONSULTANT NICOLE GREER
%
of Strategic Plans Fail

As a result, the strategic plan doesn't motivate employees and departments to work in harmony towards a shared, measurable set of goals.
Instead, the company stagnates, goals remain unmet, and employees are disengaged.
IT'S TIME TO TRY SOMETHING NEW.
The right strategic planning consultant can help.


Missy Matthews
President of Childers Oil Company
"NICOLE HAS BEEN A HUGE ASSET TO OUR ORGANIZATION.

She has a wonderful ability to communicate with a wide variety of personalities and help each individual reach his or her potential through understanding each person's strengths and weaknesses."


A strategic plan is more than a to-do list: it's the story of who your company is becoming.
When you hire me as your strategic planning consultant, we will work through the IRP process to envision a Vibrant future for your organization, one where goals are met, departments are in harmony, and your employees are active participants in implementing your strategic plan.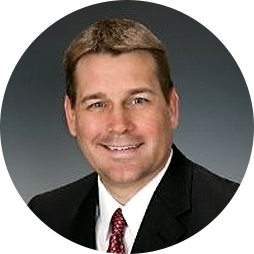 "NICOLE IS GREAT. ENERGETIC AND EXTREMELY KNOWLEDGEABLE. SHE HAS HELPED US MOVE THE NEEDLE ON OUR STRATEGIC PLAN."
CALL ME OR USE THE CONTACT FORM BELOW TO REACH OUT. PLEASE INCLUDE A PHONE NUMBER AND EMAIL.
Appreciative Inquiry Intake Process
TOGETHER WE'LL UNCOVER THE BLINDSPOTS THAT ARE HOLDING YOUR ORGANIZATION BACK.
USING THE IRP PROCESS, WE WILL CREATE A STRATEGIC PLAN THAT WORKS.
TRUTH TELLING, HONESTY,
AND CANDOR
are some of my core principles. 

Name the challenge you're facing in your culture, and I will help you solve it.
From executive coaching, culture-shifting workshops, or long-term partnerships, my work is to help you develop your next leaders.
I was fortunate to learn this early from an exceptional leader. She took an eager, overconfident new hire and developed me into a capable leader.
I went on to lead marketing & training for 80+ sites across the U.S. Later, I went out and got almost every credential in leadership development you've heard of. (see the list)
Since that time, I've joined organizations in almost every industry to build VIBRANT CULTURES where employees take initiative and true ownership in their work.
Let's build your leadership development strategy together.